Nikola Burić Memorial Workshop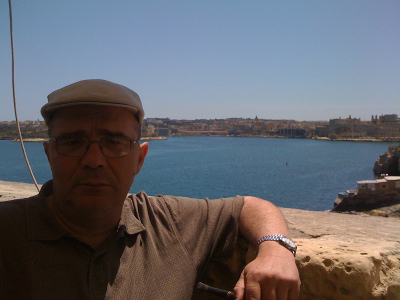 Deeply saddened by Nikola's early passing away in January 2016, we have decided to host a workshop that will honour his life and scientific achievements, keeping up the memory of Nikola and the legacy of his work. The workshop is intended to become an annual gathering of his distinguished colleagues and successors, where they would have the opportunity to present the most recent results from the general field of dynamics of classical and quantum complex systems.
Nikola Burić Memorial Workshop will be held at the Institute of Physics Belgrade on 9 December 2016.
Downloads:
Photo gallery from the workshop
Nikola Burić Memorial Workshop Program
9 December 2016, Institute of Physics Belgrade
Library reading room "Dr. Dragan Popović"

Morning Session: Foundations of Quantum Mechanics and Quantum Complexity

9:45-10:00

Opening of the Workshop

Antun Balaž
Aleksandar Bogojević
Branislav Jelenković

10:00-10:30

Quantum-to-classical Transition Through
Coarse-grained Measurements

Časlav Brukner

10:30-11:00

Full Symmetry Implementation in Condensed Matter and Molecular Physics –
Modified Group Projector Technique

Milan Damnjanović

11:00-11:30

Exploring the Boundaries of
Quantum Mechanics

Hans-Thomas Elze

11:30-11:45

COFFEE BREAK

 

11:45-12:15

Quantum Cryptography Beyond
Key Distribution: Bit Commitment
and Secure Multiparty Computation

Nikola Paunković

12:15-12:45

Hamiltonian Formulation of
Hybrid Quantum-classical Systems

Milan Radonjić

12:45-13:15

Benefits of Generalizations
in Different Topics

Dušan Arsenović

13:15-14:30

LUNCH BREAK

 

Afternoon Session: Emergent Dynamics in Classical Complex Systems

14:30-15:00

Partial Integrability

Božidar Jovanović

15:00-15:30

The Spark of Life: the Physics
of How the Earth Went From
Geology and Chemistry to Biology

Julyan Cartwright

15:30-16:00

Geometric Phases in Discrete
Dynamical Systems

Oreste Piro

16:00-16:30

Self-organized Dynamics of
Neuronal Systems Influenced
by Noise and Coupling Delays

Igor Franović

16:30-17:00

COFFEE BREAK

 

17:00-17:30

Note on Higher-dimensional
Symmetric Euler Top

Borislav Gajić

17:30-18:00

Time and Times: Some Things
I learnt from Nikola Burić

Luis Fariña-Busto

CLOSING OF THE WORKSHOP